It's easier than ever to earn rewards.
Just scan your Pantry Pass reward in your app or the actual card provided to you by a PFC member at checkout, then pay ANY way you want.
Join Pantry Pass Rewards today & enjoy member exclusive benefits:
Welcome Reward! Make your first purchase with the app and get a coupon for a FREE box of our famous potato wedges!
Bonus Rewards! We'll send you Bonus Rewards throughout the year just for being an awesome member.
Clubs - Buy 6 get One Free! Members receive a free item after their sixth purchase in the same category. Clubs are offered in several categories, including coffee, fountain, bottled beverage, kitchen and others.
Earn Points! For every dollar you spend in-store, you'll receive 5 points, and for every gallon of gas purchased you'll receive 1 point. Redeem your points to receive a wide range of items, including refreshing drinks and our famous fried chicken.
Delicious rewards! Every time you spend $50 on kitchen menu items.
Ready to start earning?
Register your Pantry Pass Reward card to get started!
Download the our Pantry Pass Rewards app from the App store or Google Play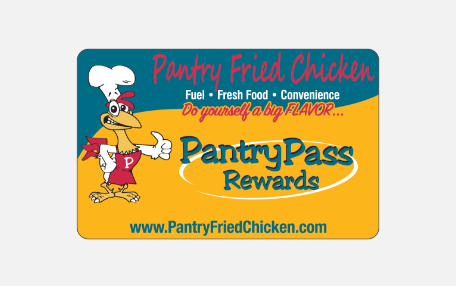 Scan your Pantry Pass Rewards card or enter your id number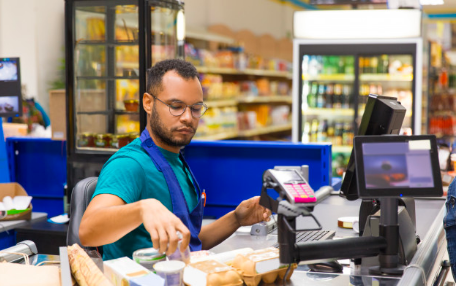 Scan at the register and enjoy
Or Join Pantry Pass Rewards online
Have questions about PFC Rewards and the PFC App?